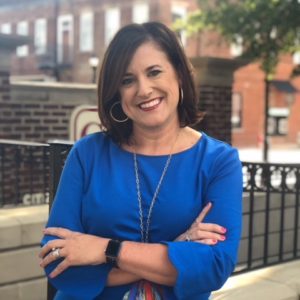 On Thursday, April 18, 2019, Jennifer T. Jones was elected to the Board of Directors for CBL State Savings Bank. She currently serves as President and Chief Executive Officer. Jones will be a voting member of the board and serve dual roles in leadership for the community and the customers of CBL State Savings Bank.
Jennifer T. Jones, who has been with CBL since 2000, states, "It is a privilege to serve among the great leaders of our community and, now, with the great leaders of our board. For more than a century, CBL State Savings Bank has been helping generations of people—some with savings plans and others with mortgages, and we are looking to the future. We have already expanded our operation with the opening of our Landrum location, which offers the same kind of service and expertise that our long-time customers have come to expect, and there is more to come from CBL."
Jennifer Jones has over 19 years of local banking experience. She received her degree in Business Administration with an emphasis in Accounting, from Presbyterian College. She is a graduate of the South Carolina Bankers School and The Graduate School of Banking at Colorado. Jones presently serves on the South Carolina Bankers Association (SCBA) Board of Directors, the American Bankers Association (ABA) Community Bankers Council, the Greater Greer Chamber of Commerce Executive Board, and the Partnership for Tomorrow Board of Trustees. She has also served in various roles at Greer Community Ministries, Chandler Creek Elementary, Greer Middle College Charter High School, Greer Community Ministries and First Presbyterian Church in Greer.