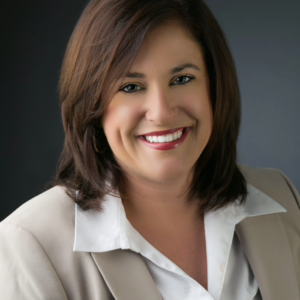 Citizens Building and Loan (CBL) Executive Vice President Jennifer T. Jones was named to succeed President and CEO J. Thomas (Tommy) Johnson upon his retirement at the end of 2016.
​A Greer native, Jones joined CBL in 2000 and has been promoted to positions of increasing responsibility during her tenure. Her current role includes supervising the bank's team of loan officers and administrative professionals; researching and implementing new products, procedures and regulations; assisting with daily bank operations; and acting as liaison with the board of directors.
​"I am excited and grateful for the opportunity that has been given to me," said Jones. "I am completely committed to the ongoing success of CBL and the Greater Greer community, and I will continue drawing on the experience I've gained in both places to work for their mutual benefit."
A graduate of Presbyterian College and banking schools in South Carolina and Colorado, Jones was named Outstanding Young Banker for 2016 by the South Carolina Bankers Association. She is a long-time community volunteer, active in her local school, church and other civic organizations.