Teach Your kids how to save
Kids Count is a special savings account to help teach kids (18 and under) how to save. Like all CBL savings accounts, it comes with a passbook that records their savings history and shows how their money is growing each time they make a deposit. It's a great hands-on teaching tool that helps kids develop lifelong savings habits. It's also a great way to pass down a learning experience to your child or grandchild.
Pass Down the IMPORTANCE of SAVINGS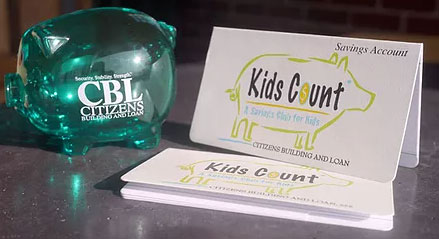 One gift per new Kids Count account. No minimum on subsequent deposits. Make deposits or withdrawals anytime.